Industry-Aligned Programs
Counselling
Campus Reopening
Programs for Lifelong Learners
To prepare for and keep pace with changing workplace demands, today's students and professionals require new ways to continuously build and refresh skills. We offer industry-aligned programs that suit your aspirations and schedule.
Find a program
Enterprise Talent Solutions
Recruit talented young professionals through an experiential learning partnership. Skill up your team, or build your leadership ranks with tailored training programs—online, at your site, or at our convenient location in Seattle.
Learn more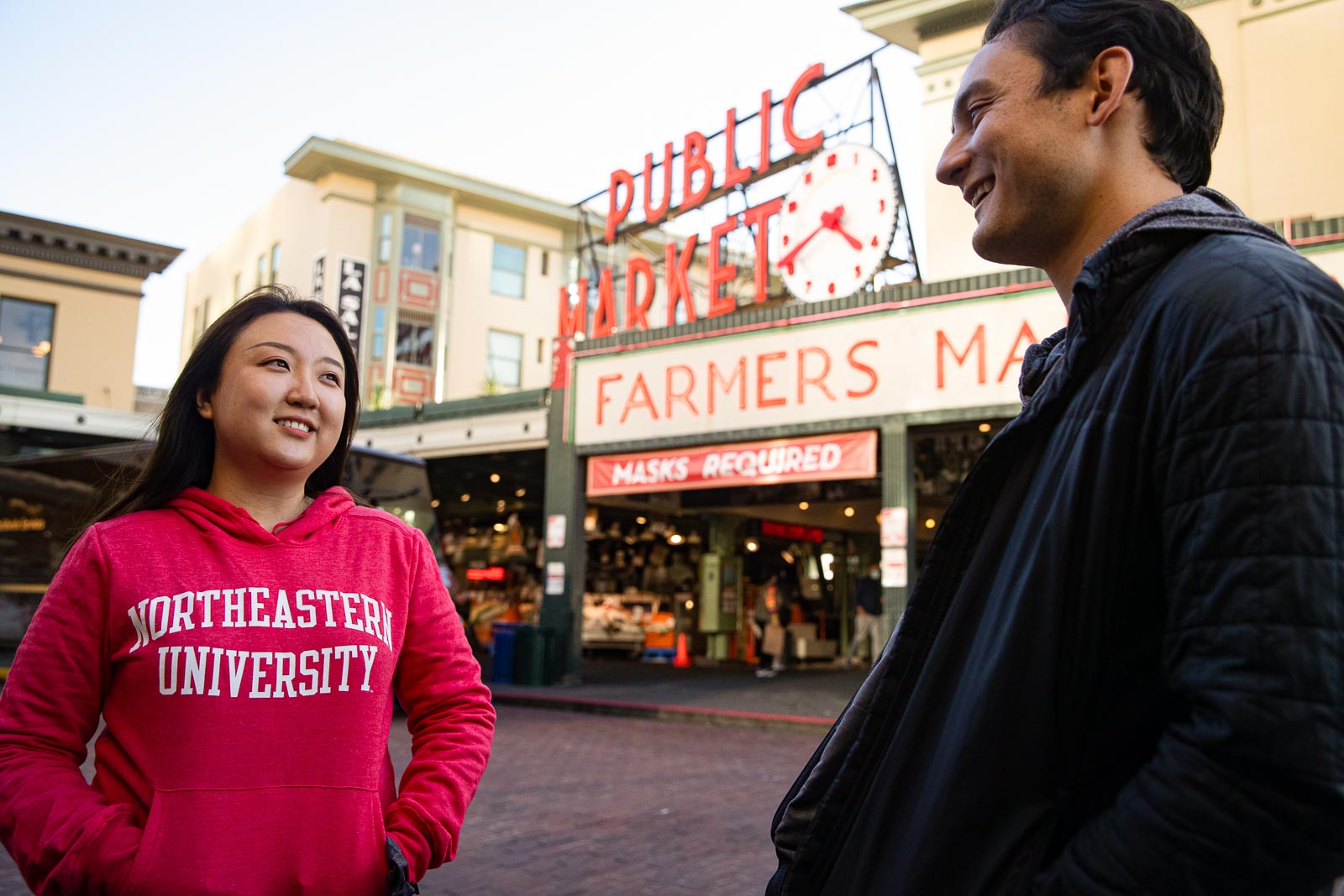 Events
Are you ready to expand your network? Meet our faculty, staff, students, alumni, and local industry leaders to learn more about our programs and campus. You can also attend free community networking events.
View upcoming events
"Seattle Campus is located in the heart of the tech companies, providing great working and study environments and flexible co-op opportunities."
—Emily Fan, MPS in Analytics
"The international community within the student body brings a wealth of perspectives and experiences which can be hard to find elsewhere. "
—Morgan Levy, Align MS in Computer Science
"The education here is industry-responsive, employer-aligned, and student-centered. I got to expand my network globally by interacting with diverse students not only from Seattle but from various other Northeastern campuses."
—Shruti Sutrawe, MS in Information Systems
"I chose Northeastern because of the strong focus on co-ops and internships. The most exciting thing about studying at Seattle campus has been the teachers. They are at the top of their fields, and they truly care about the students."
—Heather Fryling, Align MS in Computer Science